About
Grüne
Was sind Grüne Perlen?
"Grüne Perlen" sind besondere Produkte, welche dem Erhalt oder der Wiedergewinnung Ihrer Gesundheit dienen und Ihre Lebensqualität erhöhen.
"Trink Grün!" - mit grünen Smoothies und lebendigem Wasser bleiben Sie fit und gesund! Pflanzen und lebendiges, sauberes Wasser sind die Grundbausteine für ein gesundes Leben.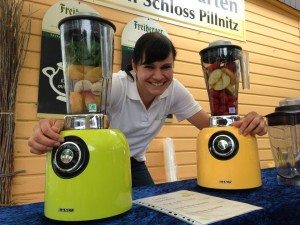 Kundenbetreuerin Heidi Pretzsch
Wir sind ein Team von jungen Leuten, Enrico & Marko Butze, Heidi Pretzsch und Andreas Eitze, aus dem Raum Dresden. Wir beschäftigen uns seit längerer Zeit mit dem Thema gesunder Ernährung und Wasser. Wir haben zusammen mit weiteren Freunden unseres Kontaktnetzwerkes über Jahre, viel Wissen ausgetauscht und viele Produkte und Geräte getestet.
Hier auf Grüne-Perlen.com stellen wir Geräte & Produkte vor und zum Verkauf, die uns persönlich am besten gefallen, und uns durch Qualität und Funktionalität überzeugen. Wir werden das Sortiment kontinuierlich ausbauen und hochwertige Produkte & Technologien aus dem Gesundheitsbereich vorstellen.
Mit dem Unternehmen GrünePerlen© möchten wir Menschen für ein gesünderes Leben begeistern.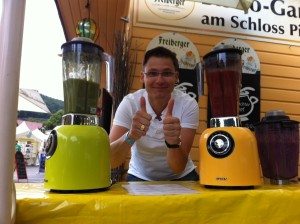 Inhaber Marko Butze
Unsere Konzentration liegt dabei auf den Themen:
Rohkost & grüne Smoothies

Wasseraufbereitung durch Wasserfilter, Umkehrosmose & Wasserionisierer

natürliche Lebensmittelzusätze
natürliche unraffinierte Salze und Zuckerersatzstoffe
Mein Name ist Marko Butze ich bin Inhaber der neuen Unternehmung Grüne Perlen.
Ich bin am 23.06.1979 in Dresden geboren habe mein Abitur 1998 gemacht, danach 10 Monate Wehrdienst. Anschließend eine Berufsausbildung zum Versicherungskaufmann (IHK) in einem Maklerunternehmen. Seit 2003 bin ich Selbstständig. Erfahrungen im Onlinehandel habe ich mit meinem Unternehmen Realgeld.com im Bereich der Edelmetall Anlagemünzen und Barren, seit 2004 gesammelt. Ich bin Mitglied im Münzhandelsverband und im Bundesverband mittelständiger Wirtschaft (BVMW).
Unsere Produktlieferungen erfolgen per DHL, aber selbstverständlich sind nach Absprache auch persönliche Abholungen mit Barzahlung, oder Nachnahmelieferungen möglich.
Sprechen Sie uns gern persönlich an: - Mobil: 0163 91 63 787 - Büro: 03504 69 35 25
---
60 Day Guarantee
If you are dissatisfied with any Platinum Product for any reason you may return the unused portion for a full refund no questions asked. Please email our customer service support@platinumeurope.biz for details at any time.